Rabotnik's Odessa-Story – Chapter 2
It is our first night in Odessa. The hotel elevator drives us down from the fourth floor of the building. In Ukraine, as in Russia, the ground floor is always declared as first floor. Once there, the path leads us through a massive camera-monitored backyard directly on the city's boulevard. Here are pubs and bars line up, the sidewalks are filled with people and hectic honking echoes from far and wide through the streets. Voices, music, the smell of exhaust fumes and the colorful lights of the various neon signs and street lamps are streaming into our senses. We stroll around and get a first impression. Immediately I notice the first serious difference between here and my home: the women.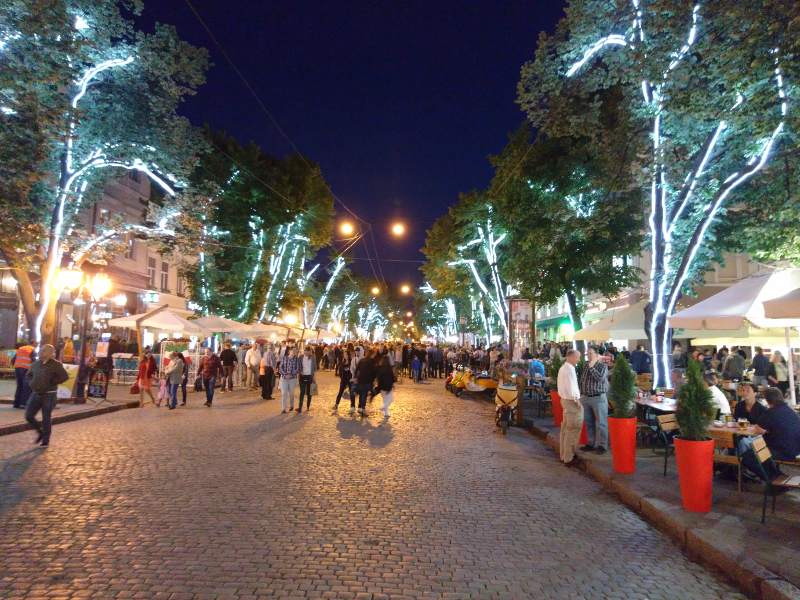 Ugly ladies do not seem to be here in principle and also the sex ratio is strongly unbalanced in their favor. Finely dressed, well made and maked up, they present themselves in a feminine posture and gracefully streak through the night. Women, which want to be perceived as such and make no secret of their femininity. Twist in the hips and upright proud gait are the local standard. In Germany I sometimes do not know at fifthy meters, whether there is a man or a woman on the way. And no, I have no low vision, but even really good eyesight. Smiling, I accept this kind of ukrainian condition and can't stop looking.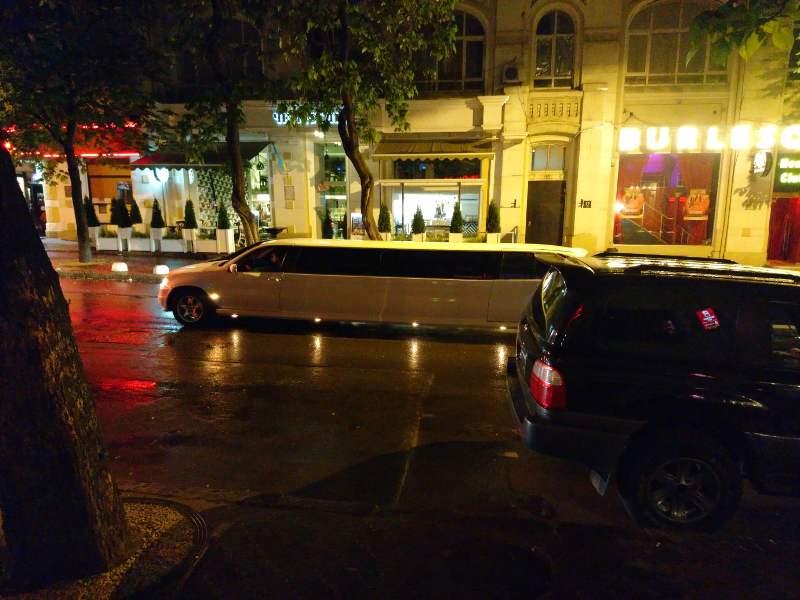 After a short tour in the vicinity of the hotel, we decide to take place in a bar. The atmosphere is well-kept and the staff seems of friendly nature. We sit on a comfortable couch in a kind of covered and elevated terrace, which is located on the sidewalk. Many couples and young people are sitting around and at almost every table stands a hookah. I order a Belyy Russkiy (White Russian) for 99 hryvna, which is equivalent to just over three euros. Shortly thereafter, even the first beggar stands next to us, befitting his condition, with paper cups and crutches. In Russian, I politely ask him to get out of my view and then I ignore him until he moves away, targeting the next potential victim.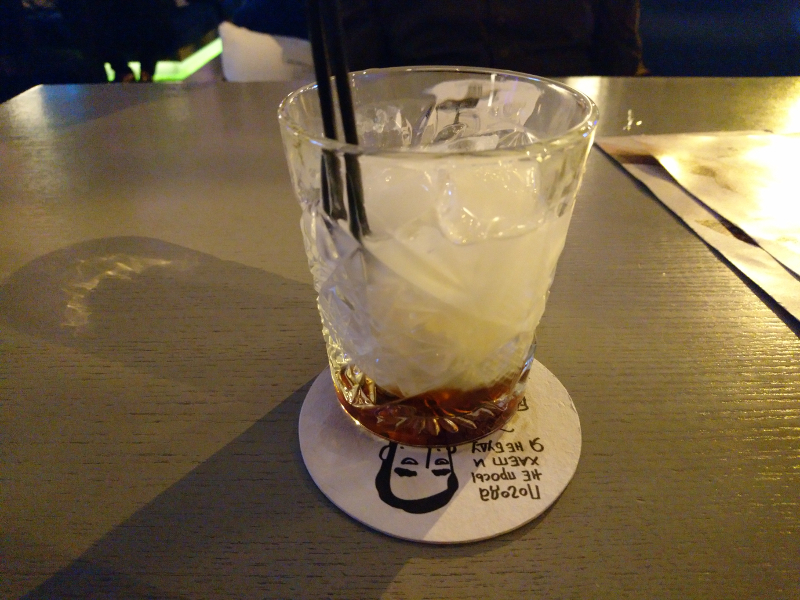 I watch him, how he is leaning on his crutches at every step, played badly. He does not really need these, and he is surprisingly well nourished for a beggar. The commercial and obtrusive mafia of the beggars belongs to the cityscape of Odessa and you can see them at almost every street corner. In the further course of our stay, this will cause, that I rule all the Russian forms of "go away!" in a very short time perfectly. With friendliness you do not get far, hardness and determination are in demand. Even of the use of children, these unscrupulous clans do not scare. The really poor here do not beg rather they try to get the still edible from the garbage cans.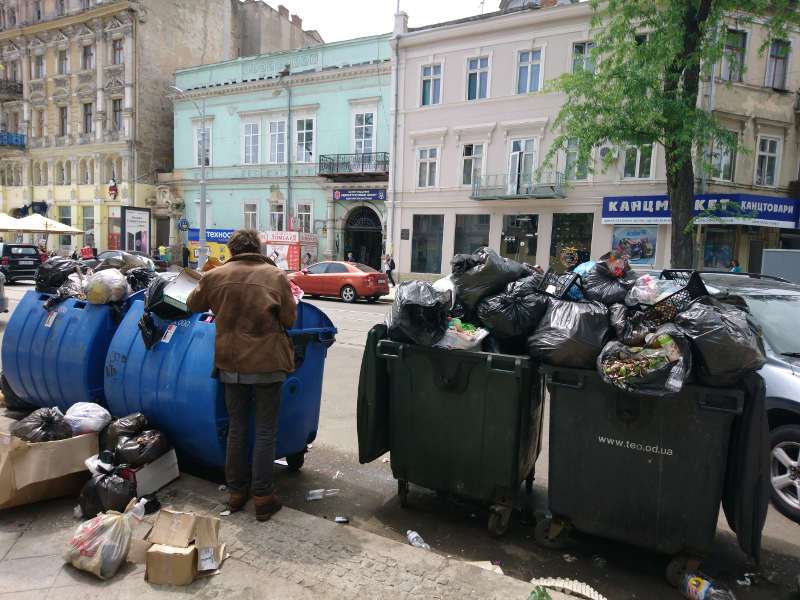 The traffic light, which is about ten meters away from us, has switched back to green and the sheet metal column is starting to growl loudly. Remarkable is the high numbers of car-show-offs, who turn their rounds with penetrating blaring boxes. Everybody seems to give full throttle at the launch. Of course, I know that enough from my home country, which is why it does not really shake me. The only difference is that the majority of these cars in Germany would probably no more on road in legal way. Here they run with the old scrap over the desolate roads, which we have sorted out due to technical defects and inefficiency. After two drinks, we end the evening and make our way back to the hotel.
The receptionist had informed us that there might be no running water today. I turn on the tap and I'm relieved to see that this is not the case. However, the tap water is heavily chlorinated. The bed is comfortable and the noise of the big city resounds through the window. With a little more than a million inhabitants, Odessa also can be indicated as such. After a restful night we start well rested with a hearty breakfast. Then it goes out again on exploration, now under the sun. It has a pleasant twenty degrees and a permanent cool breeze is blowing through the streets. About two hundred meters from the hotel are the Potemkin Stairs, probably the most famous monument of Odessa. Just beyond, we have a look at the harbor and the endless seemingly Black Sea.
The monumental staircase holds 192 steps and our daily fitness program in the next few days, will be to sprint from the bottom up over. During our first exploration, an official competition seems to take place here. A bear of a man puts a barbell on his neck and marches up the stairs from the bottom of the stairs. I count the weight plates and come to a total weight of respectable 100 kilograms. Half way there, already his opponent lies on a mattress, apparently collapsed and cared for by paramedics. From below, we observe the actor slowly disappearing in the distance, while he is breathing like a walrus. I think he will make it and then he will go to collapse too, pumping like a cockchafer.
Odessa is a city of extreme contrasts. I had never seen a place before, where decay and splendid architecture merge into each other so fluidly. Bitter poverty and wealth seem to change from house to house. A city that seems to be in change absolutely, reinventing itself and trying to close the still-gaping wounds of the Maidan bit by bit. This is confirmed by ruins and construction sites, which are distributed over the entire city in numerous ways. Ukrainian is the official language, but in Odessa the people speak almost Russian exclusively. It should be right with me, because I am not capable of Ukrainian anyway. In the peaceful bustle of the city, the political division of the population shows nothing. At least, not for outsiders.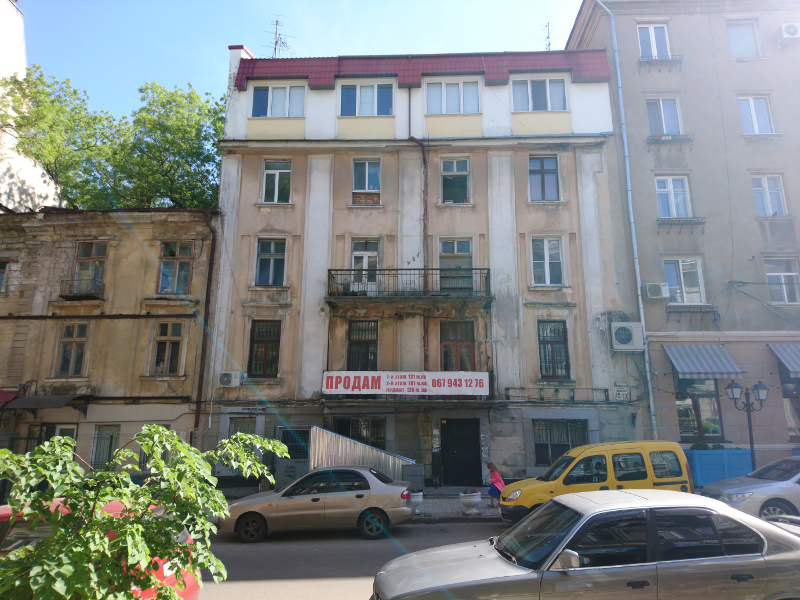 A ukrainian friend told me that Odessa is different as the rest of the country. Slowly I begin to understand what he meant by that. The contrariness drips from all pores of this filthy, yet so beautiful pearl of the Black Sea. Post-Soviet charm, paired with western capitalism. Bolshevik-inspired and european modern at the same time. International, multicultural and yet conventional. Sub-tropical climate in summer and bitterly cold in winter. The streets look like a hub of the East. Bulgarian, georgian, moldovan, polish and lithuanian license plates are the most common among the locals. But the german influence is also clearly felt.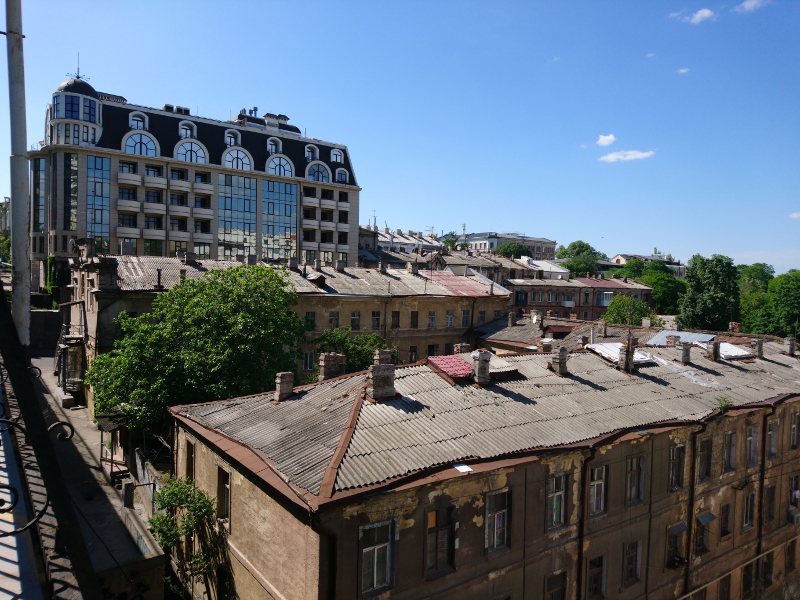 They drive Audi, BMW and Mercedes, drink german beer and classic bavarian food like bratwurst with sauerkraut is praised at one takeaway. But nobody speaks German here and we do not meet any other german tourists. At least in the restaurants and hotels, English seems to be more and more accepted as a foreign language, which benefits to my companion especially. The average age of the population is felt to be far below the German. Old people are amazingly rare here. Strolling through the city, you cannot walk a hundred meters without being addressed by anyone. Beggars, prostitutes, men and women who want you to go into the casinos, recommend boat tours or sell tours to the catacombs.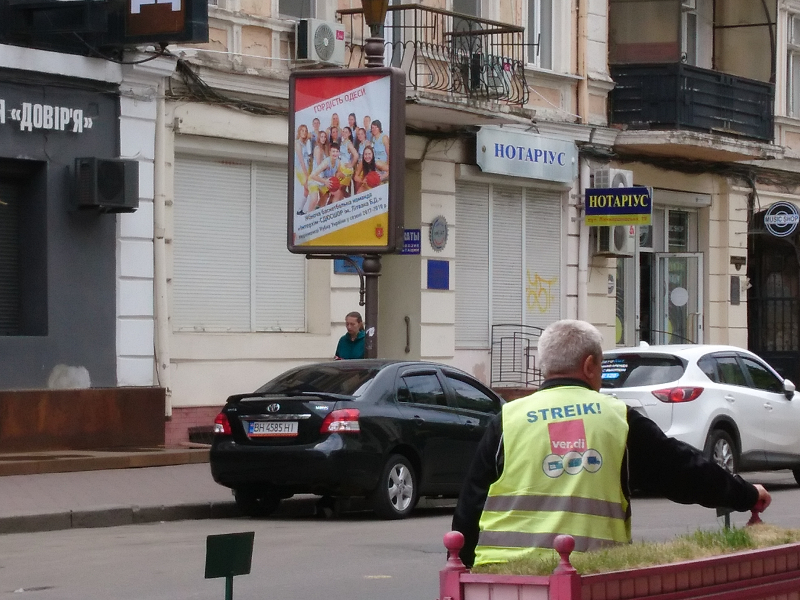 So, I become a real master of getting rid of, faster as it is dear to me. One of the crutch-beggars seems to be following us and bothers us in different places at different times. At our fourth meeting, I allow myself a joke, greet him exuberantly and inquire after his health. In hardly understandable Russian he explains to me, how poor, sick and badly he is. He must go hungry, fight for survival daily, has a family to feed. Not even real shoes he could afford. My gaze wanders over his paunch and I rummage 50 kopecks out of my purse, which rounded up to about two cents.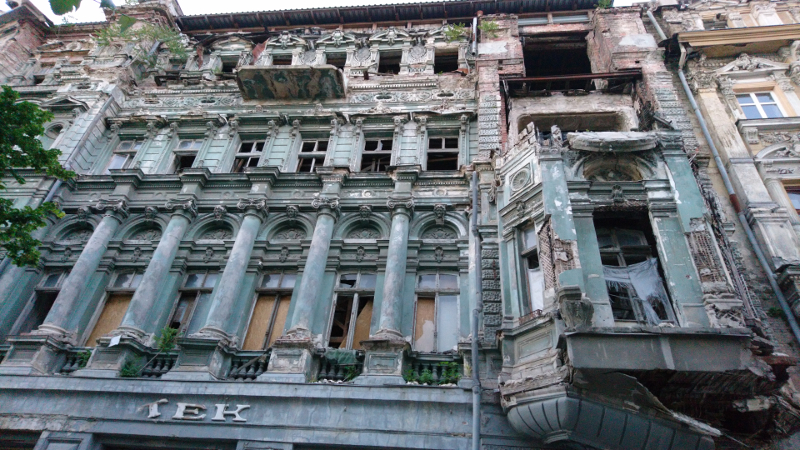 Of course, that's not enough for him and he continues to lament, letting the coin fall demonstratively on the ground. I do not bend down and leave him in his fabled misery. The comment, he should just look for a decent job, I cannot resist. From that day on, he will not talk to me anymore. Despite this, time seems to develop a reflex that will inevitably make you wince as soon as someone with a strange gait or a coffee mug encounters you. It happens to us often, that we suspect blameless citizens of begging, even though they just carry around a coffee to go or suffer from a real disability.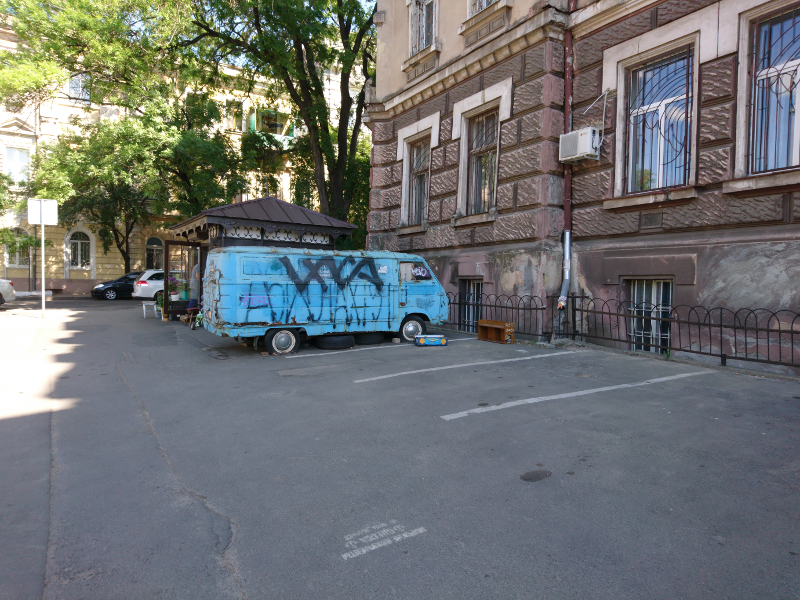 As the stomach growls, we sit down at a table in one of the many street cafes. A cat brushes my legs. They are part of the cityscape of Odessa too, in large numbers. They keep things tidy, rats and mice seem to be practically non-existent. For once we have chosen a restaurant, which has a very fast service. Usually, the staff here is hard to beat in case of inefficiency. For an area that would be served by one waiter in Germany, here are five of these, but together they take three times as long. The cuisine ranges from traditional hearty to light and modern. Fish, chicken and vegetables dominate the menus. After the meal, I compliment the service and call for the bill. This is brought to the table in a folder and we put the money in it.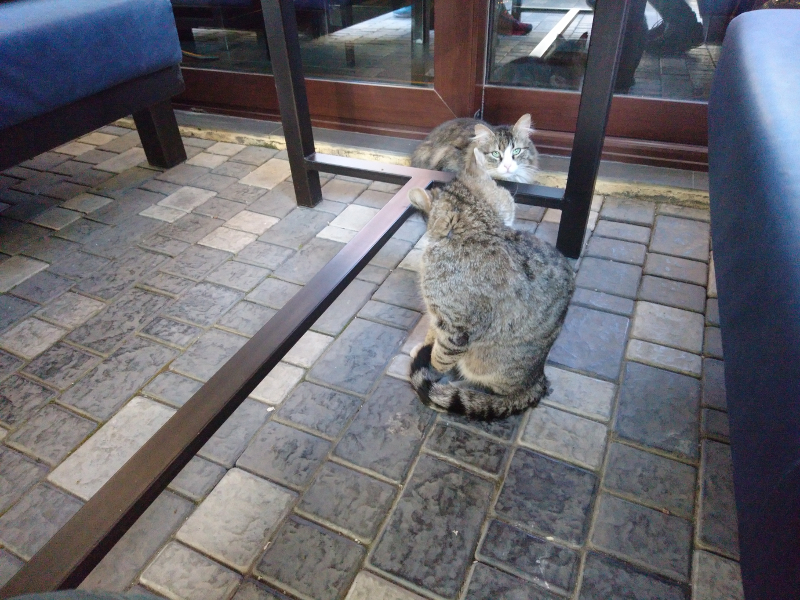 Separate payment is not known here. We give a good tip, usually giving about 10 percent. A few hours later, the sun has disappeared on the horizon and nightlife has arrived. We are sitting in our intermediate originating pub and watching the street. A brand new Audi R8 with ukrainian registration plate stops in front of the restaurant on the street and is pointed into the parking space by one of the park attendants, which are walking around here everywhere. A moment later, my good friend with the crutches appears suddenly, out of nowhere. Amused, I observe what happens. The driver of the R8 and the beggar start a conversation, but I sit too far away to understand what they are talking about. Slowly, I suspect that the two guys know each other well. The sleek sports car is apparently financed by begging money. This example gives a deep insight into, how things seem to work in Odessa.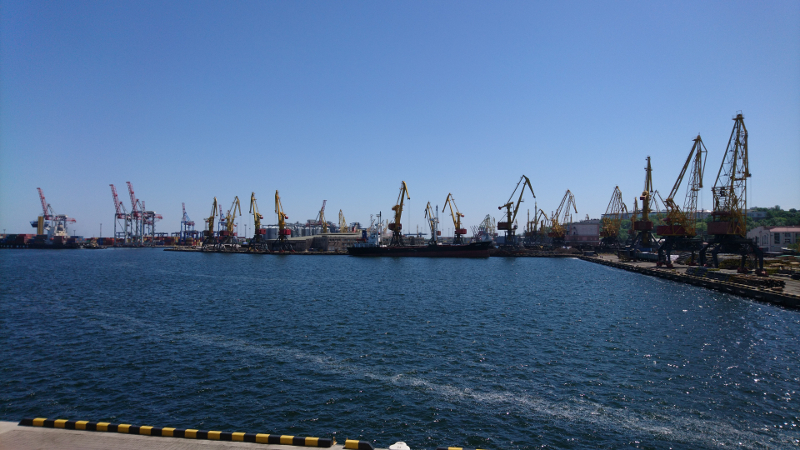 At the following day, we stock up on a few bottles of Morshynskaya in a shop, as tap water is not recommended for enjoyment. Food is much cheaper here than in Germany, whereas consumer goods do not cost less. When paying, the bank notes basically cannot be small enough, constantly you will be asked, if you do not have it more suitable. Subsequently, there is always the question of whether you need a plastic bag (pakjet), even if you only buy a bottle of water. For ecological reasons, I reject plastic bags generally. At the later hour of this cloudy day it should be even more exciting, because my companion have arranged a meeting with a local girl, via dating app.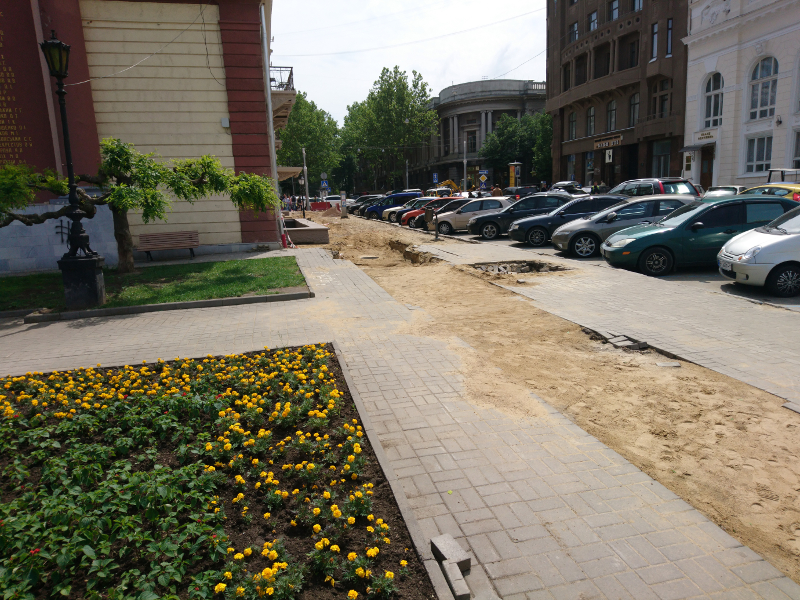 Rabotnik's Odessa-Story [ Chapter 3 ] The local mafia
Translation from the german original version by Rabotnik